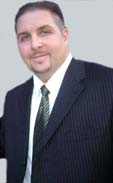 Vincent Capria, Realtor
Vincent Capria has been a licensed realtor since 2003 and has lived in our local community since 1996.
Vincent enjoys assisting people in finding their dream home, vacation home, or investment property and always strives to provide the best service to his customers and clients.
Vincent is also president of CAPRIA Insurance Agency. The CAPRIA Insurance Agency has been protecting families since 1999.
Call Vincent for all your real estate or insurance needs at 570-722-4000 or email Vincent@CapriaInsurance.com.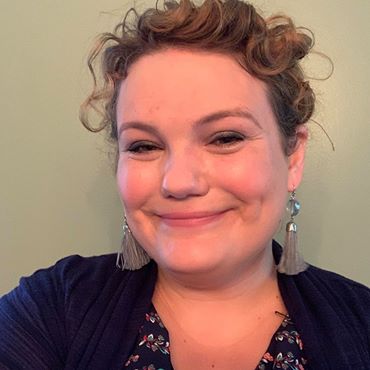 Danielle DiMaria, Realtor
Danielle has been in Real estate for approximately 12 years and she will tell you it is her passion! Helping families and investors buy and sell keeps her connected to her neighbors and community through our family business. She is dedicated to our clients by serving them in a professional and timely manner. You can always count on her to greet you with a smile!
Danielle enjoys spending time with her husband and children, playing fetch with her dog, hiking and being at the lake. She is a Rutgers Alumni and NEPA local. Contact her at Danielle@DiMariaRealty.com!
Tim DiMaria, Broker
Being a resident of Towamensing Trails for the last 7 years I've gotten to help so many neighbors, new and old, meet their Real Estate goals! I feel so proud to get to share our scenic piece of paradise with all of our clients. I will work tirelessly to help you reach your goals as well. Whether that means selling your home, buying your first rental or searching for the perfect weekend retreat for you and your family, I can find it for you!
If you have any questions about buying a new property or selling your own contact me at (570)234-3754 or via e-mail at Tim@DiMariaRealty.com.
Heda Knocik, Realtor
Born and raised in former Czechoslovakia – Slovak Republic, Europe. Living in the Poconos for over 25 years. She holds a Masters Degree in Economy of Tourism and services for citizens and has been active in Real Estate for over 15 years, proudly serving Monroe and Carbon counties. Heda speaks multiple languages – Slovak, Czech, English, Russian and understands Polish. She enjoys working with people to help them fulfill their dreams of home ownership. Contact Heda at 570-234-3754 x 309, cell 570-856-2404, or via email heda@dimariarealty.com
Joe Trafka, Realtor
My wife and I have been residents of the Poconos for the past 27 years. My 33 years' experience as a project manager for a municipal public utility, helped prepare me for my career as a Real Estate professional at DiMaria Realty. During my 7 year tenure at DiMaria Realty, I have worked closely with over 300 buyers and sellers to help them meet their real estate goals. As a member of the DiMaria Team, I will continue to provide my buyers and sellers the best possible service. I encourage you to give me a call anytime at 570-234-3754 or by email at
Joe@DiMariaRealty.com
.
Julie Fallon, Realtor
As a realtor, Julie strives to build a person-to-person connection. She works to know her clients and provide them with the knowledge to make educated and informed decisions, while at the same time embracing the emotional aspects that come with buying or selling a home. Julie serves multiple counties in the Poconos, as well as the surrounding areas, including Carbon, Monroe, Lehigh, Luzerne, Lackawanna, Columbia, Wyoming, and Schuylkill Counties.
While raising and homeschooling two beautiful children, Julie and her family enjoy adventuring and exploring throughout the Pocono region. In addition to assisting you with all of your real estate needs, she would be delighted to share trail tips, insight on the most family friendly mountain biking and hiking locations, and countless recommendations for outdoor adventures that your family can share in the Poconos! Feel free to contact her at 570-234-3754 or email at julie@dimariarealty.com.